The creation of a compelling visual story is a journey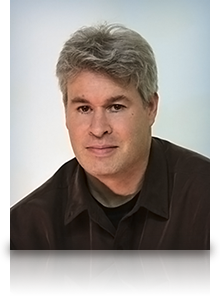 Jeff Rossman founded Rossman Art as a means to pursue a lifelong passion for creating and communicating through imaginative visual imagery. He is the owner and operator at Rossman Art, a freelance illustrator, and graphic design professional living in the greater Boston area.
Jeff builds imaginary snapshots as guides for exploring his creative visual process and weaves those images into polished visual narratives. He has worked with corporate, educational, entertainment, small business, non-profit, and sports organizations in print, web, and traditional media to help them visualize and manage complex design and illustration projects from concept to launch.
Jeff – " I am drawn thematically to the creative intersection of art, science, and technology in my work. That intersection also influences my other interests in music, visual arts, reading, sports, and hobbies. I pull inspiration from all facets of my life and try to use my art and design to tell a story of our technological journey into the future. My goal is to inspire clients with creative ideas, and to illustrate what matters along the way.

Want to see a more in depth view of my design process?

Visit this step-by-step look at the design of a media guide cover"